Download Surgeon now offers a FREE, online, YouTube downloading service. You can find it here: https://downloadsurgeon.com/online/
Copy a YouTube video URL and paste it into the form on this page. Next, click the Start Download button and we'll download the file for you. After the downloading is complete, you have a couple of options for saving. One is to accept the file format provided by YouTube. If you can accept his format you should because it will save you some time. However, if you can't and you need the file converted to a different format, select the file format you'd like, and our system will convert the file for you. As an example, YouTube uses a lot of WebM files which may not be usable for all situations. Accordingly you may want to convert the file to an .mp4 format When you ask for a file to be converted it is essentially the same as rendering a video. If the file is small it will proceed quickly but, if you have a larger file, this conversion process would take several minutes.
In addition to converting among different video file formats, our free YouTube download service will also allow you to convert any of the files you download to an audio file (mp3) format.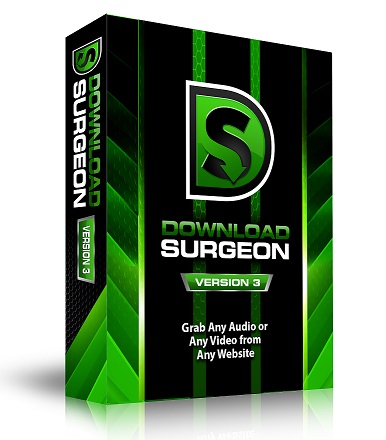 Our YouTube downloading system is valuable tool for those who only occasionally need to download files from YouTube. However, if you need more control over downloading from YouTube, like the ability to choose the resolution, or download playlists, then you may want to consider Download Surgeon 3. In addition to downloading from YouTube, it can grab any audio or any video from any website on the WWW.
Feel free to take our fully functionally demo for a test drive. You can find that here: https://downloadsurgeon.com/demo.html