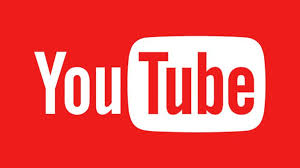 Last week, in part 1 of this 3-part series we discussed how to use playlist to download a group of videos at once, rather than downloading them one at a time. In this article we reviewed how to find and use existing playlists that had been created by others.
In today's post we'll discuss using your own playlist(s). The reason for creating your own is quite simple. Assuming there are a large number of videos you'd like to download, if you create a playlist of these videos, you can use the playlist download functionality to start the downloading and then walk away and Download Surgeon will do the rest of the works. If you don't use a playlist, you'll have to do this one by one, and that can be inconvenient and time consuming.

Whether or not you use your playlists or someone else's, the downloading process is identical — and last week's post walks you through, step-by-step how to do this. Rather than repeat all of that here today, I would refer you to that post here:

https://downloadsurgeon.com/blog/downloading-youtube-playlist-videos/

The remaining item to demonstrate is HOW to create your own playlists. To do this you must have a YouTube account. If you don't have one here is a very short video showing you how: https://www.youtube.com/watch?v=GeIfbeXn4U8
Once you have an account and are logged in begin the process of finding videos you are interest in. Once you find such a video click the SAVE button at the bottom right of the video….
and when you do a menu will open up showing you the playlists you have created – and allowing you to create one if you haven't done so. You should see something like this.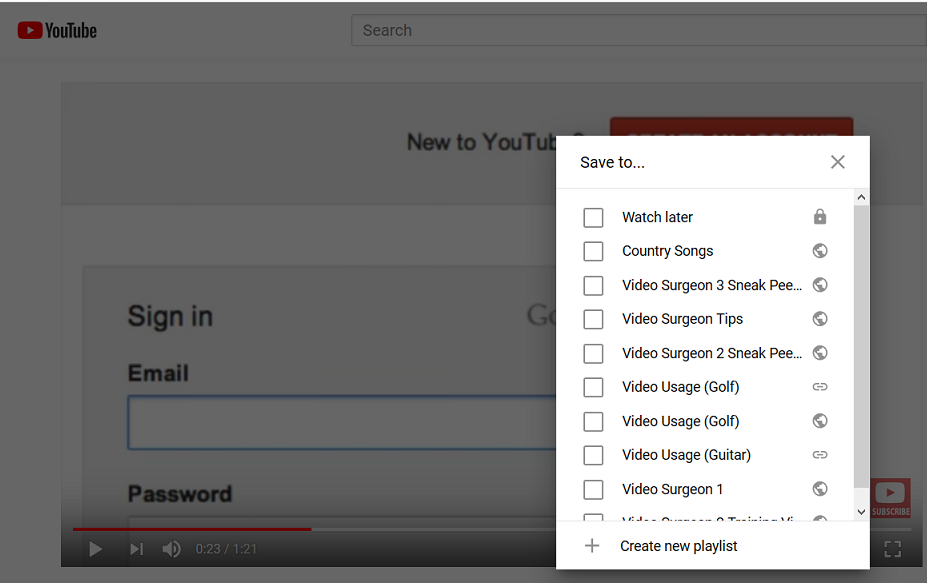 From this menu you can select what playlist you'd like to add the video to. Once done, move to a second, third, and so on until you have all the videos you'd like to download in a single playlist.
For illustration purposes, let's assume that the "Country Songs" playlist is the one I want to download. You can find this playlist and ALL of your playlists on the left-hand side of your account in YouTube.

Once I select this "Country Songs" playlist it opens and shows me that there are six songs in this playlist.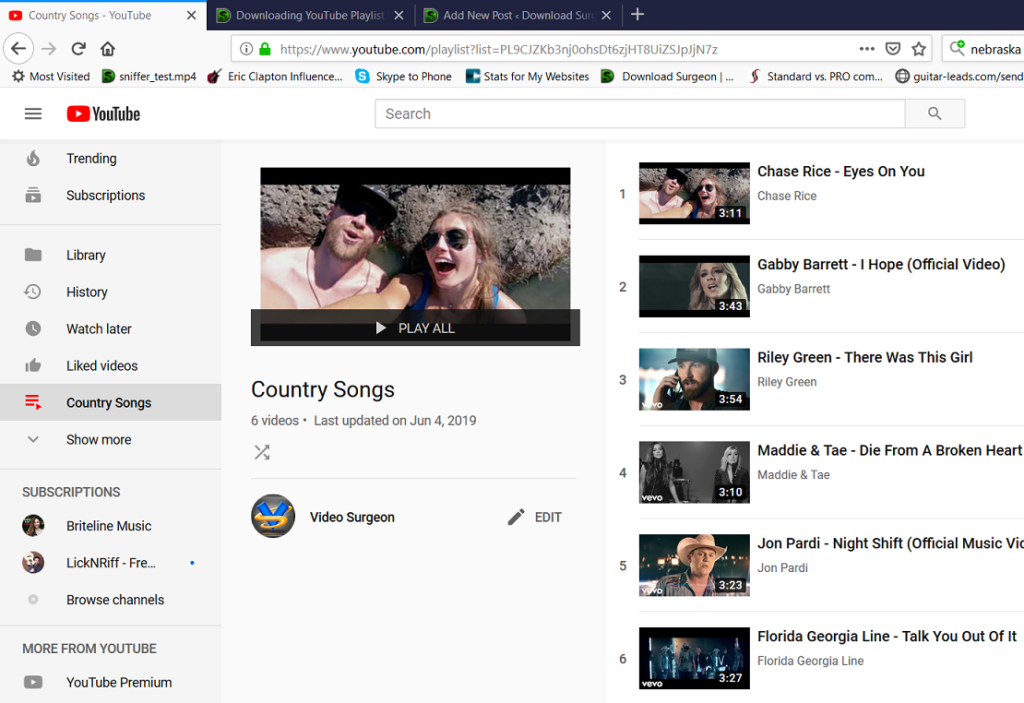 Once opened, notice the playlist URL in the address bar. Here it is below.
This URL is the one you should copy and then PASTE into Download Surgeon's YouTube module to being the process of downloading any or all of the songs found in this playlist:
I want to remind you that you can tell this is a playlist URL by the "list=PL" nomenclature found in the URL.
Once you have created a playlist, added videos to it, and then have a playlist URL, all that remains is for you to put this into Download Surgeon and it will grab them for you. Refer to last weeks post to learn how to select the files from the playlist and start them downloading.
Next week we'll conclude this 3 part series by discussing YouTube compilations. These things look like playlists and perhaps could be called a YouTube created playlist – but they don't have the familiar "list=PL " characters in their URL and they don't behave the same way. We'll try to unpack this for you next week.